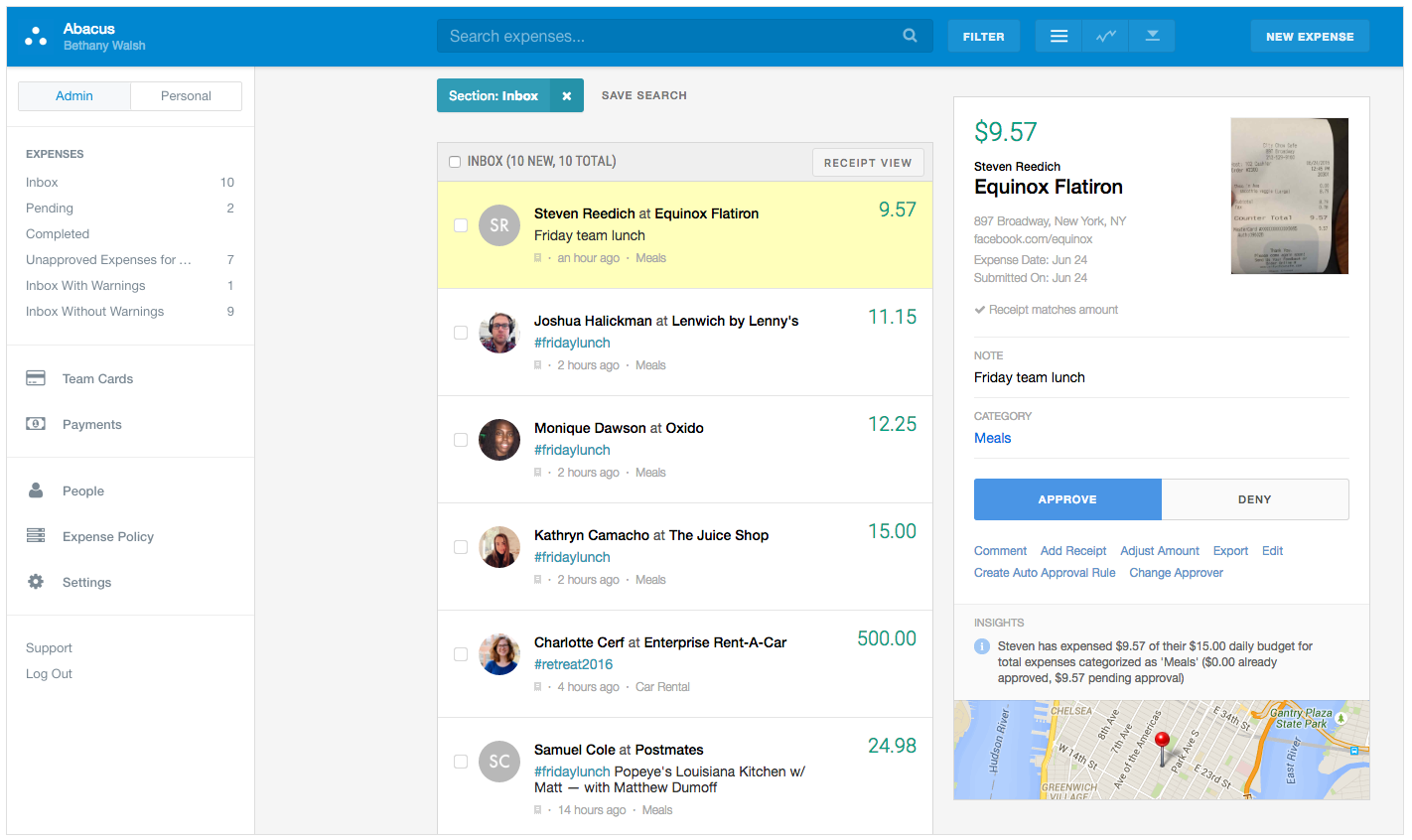 The main benefits of Abacus are simplified expense reporting process, expense tracking, and customized expenses rules. Read on to understand further.
Abacus simplifies the expense reporting process through automation of multiple workflows, including data capturing and storage. This saves you ample time and energy, which you can use for other aspects of your business. Abacus makes it seamless for your team to submit expenses reports while getting all your accounting data in sync with finance platforms. This ensures transparency since all expenses are documented.
With Abacus, you can also track your expenses and other data related to your business by projects, locations, clients, departments, and much more. The software seamlessly brands your expenditures as billable to clients and projects. The billable expenditures are synced immediately with your accounting and finance software, eliminating the need to enter billable data into your system manually. Abacus takes away the burden of doing this.
Furthermore, you can custom-fit rules and design your expense policy to notify or set limits of the expense submissions per required categories, receipts, per diems, and other expenses. What's more, it allows you yo itemize expenses and distribute their amounts in particular categories. Abacus offers insights into your expenditures through detailed analysis and reporting. Expenses can be viewed and dissected per department, project or employee.