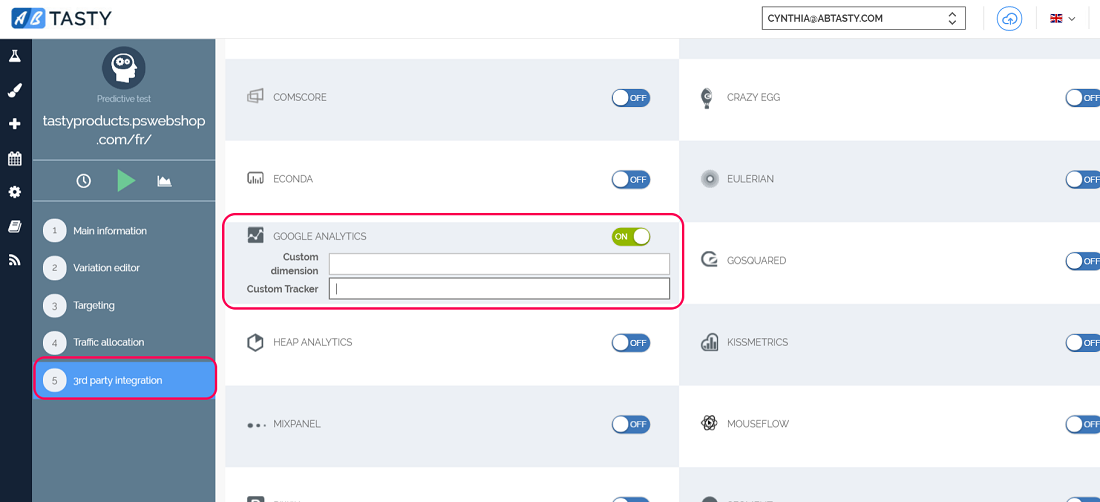 The main benefits of AB Tasty are its capability to launch personalization campaigns with ease, multi-device solutions, visual editor, and analytics report, data visualization, and heatmaps. Here are more details:
Launch Personalization Campaigns Easily
AB Tasty helps organizations and teams adapt messages according to the expectations of their target audience in a breeze and increases the chances of conversion. Users can launch personalized campaigns easily and quickly by using the customizable templates offered by the platform.
Multi-device Solutions
The software provides multi-device solutions for better user experience. It works well for mobile responsive websites, e-commerce sites, and mobile applications. Moreover, it is compatible with open-source CMS, e-commerce platforms, as well as propriety.
Visual Editor
Conducting A/B and multivariate tests are made easier with the aid of AB Tasty's visual editor feature. Users can easily carry out tests even without any assistance from technical staff and can even change webpages accordingly. They can also build several different test scenarios using over a hundred native criteria which includes choosing the users you want to participate in the tests. Additionally, the platform gives users access to the performance of every key test indicator including click rate, page views, engagement levels, and so much more.
Analytics, Data Visualization, and Heatmap
AB Tasty comes with analytics reports, a data visualization tool, and heatmapping feature. The Analytics report automatically calculates confidence intervals as well as statistical reliability indicators for better decision making. The data visualization tools, on the other hand, enables easy test results analyzation, giving users deeper valuable insights. Last but not least, the heatmap indicates which areas of the website that interests the users and determine the key areas of a web-page that should be optimized.