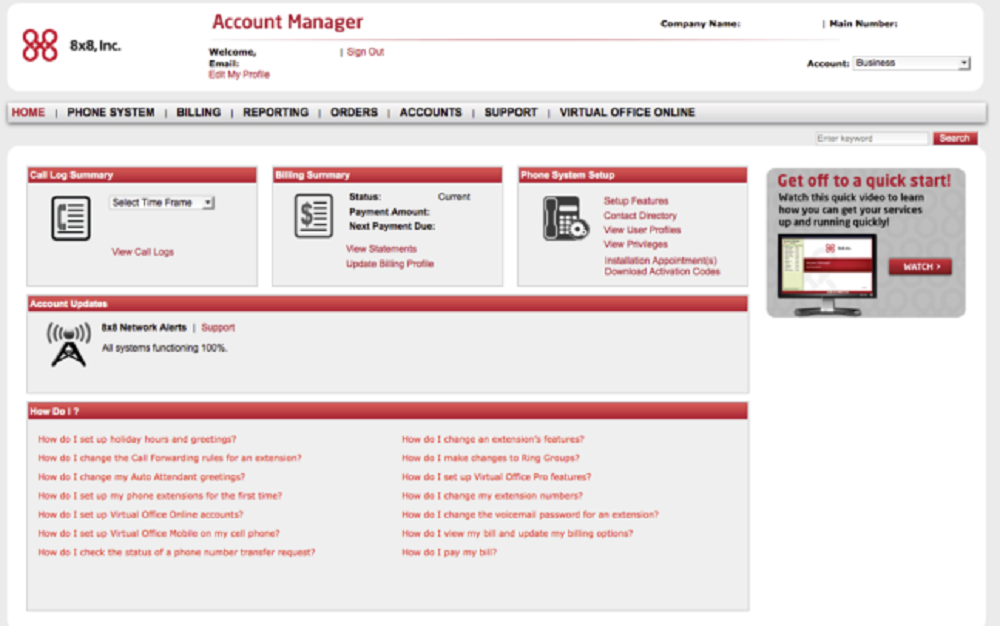 The main benefits of 8×8 VoIP are its rich and comprehensive features for customer support, video conference hosting capability, its boosting of business's customer service reliability, and its various useful phone system features. Here are more details:
All-in-one customer support solution
The system also features voicemail and local or long-distance remote team services. This makes it an all-in-one customer support application that automatically allows you to save 50% of your time and money per month since all communications are now being governed from a single software.
Host video conference
The platform allows you to organize and host video conferences and web meetings. It can also be used for instant messaging in and out of the organization. All these do not involve expensive installations nor do they require steep learning curves. After the system is set up, it's immediately good to go.
Empowers more reliable service for customers
With the system's feature-rich IP phones, you are able to render a more reliable and professional service to your customers. This, in turn, enables you to appeal to more customers, aiding to the growth of your user base. This is because your partners and customers will be able to reach you whenever they wanted to even if you're out of the office. Aside from the accessibility it brings to your business, the platform also uses a feature known as Mobile Softphone that empowers your devices to perform impeccably.
Advance phone system features
8×8 VoIP is loaded with advanced phone system functionalities such as an auto attendant, extension dialing, directory assistance, and music holds. The automated attendant allows you to set up the 8×8 phone system you'll be utilizing for answering and routing calls automatically without any hitch. Users are also given various mobility functionalities and business extras including 3-way calling and forwarding, management and collaboration tools, and unlimited calling.