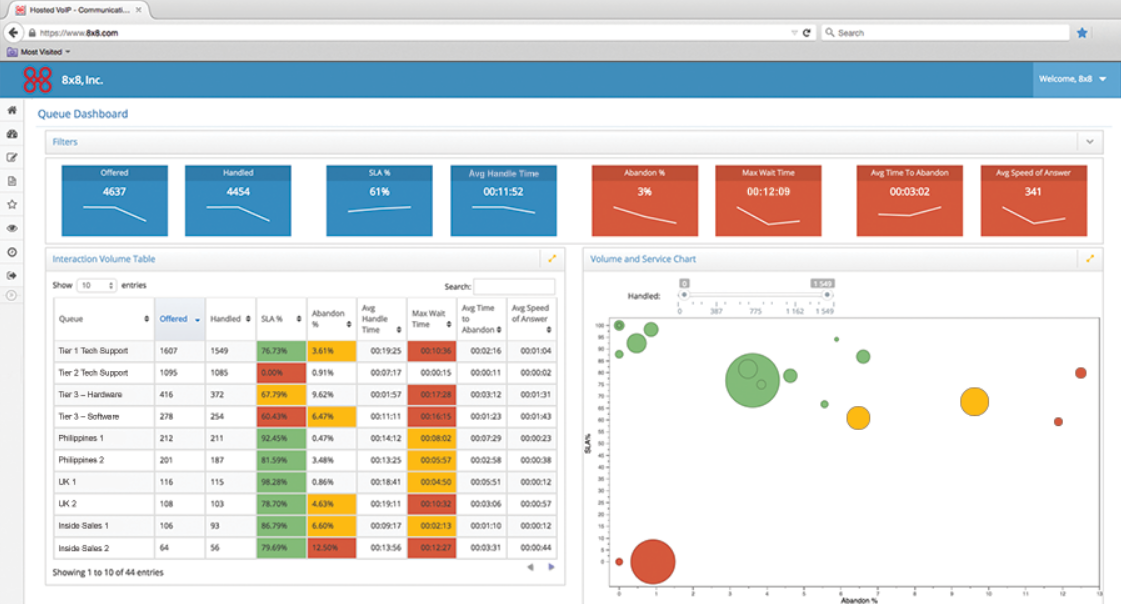 The main benefits of 8×8 Call Center are its easy to use, a comprehensive set of communication tools, and seamless integrations. Here are more details:
Easy to Use
One likable aspect of 8×8 Call Center is that it is easy to use. The platform is designed with a user-friendly management interface that enables users to accomplish communication tasks without a struggle. Also, since it is a cloud-based application, it offers easily accessible and dynamic solutions that enable businesses to achieve cost-effective business communication.
Complete Set of Communication Tools
Also, the 8×8 Call Center is an all-inclusive solution that provides all the features needed to streamline business communications. The application includes powerful tools such as contact center solutions and business phone services that enable businesses to deliver quality communication services. With these tools, it's easy to close deals, explore new business opportunities, and launch pitches even when dealing with global clients. The best part is that all data and processes exchanged within the system are secure, and comply with all the strict security and compliance standards such as PCI DSS, FISMA, and HIPAA.
Seamless Integrations
Better still, 8×8 Call Center integrates seamlessly with third-party systems. The integrations enable users to extend the functionalities and flexibility of this application. It makes it easy for businesses to add new users, synchronize, and fuse a mobile contact center team.