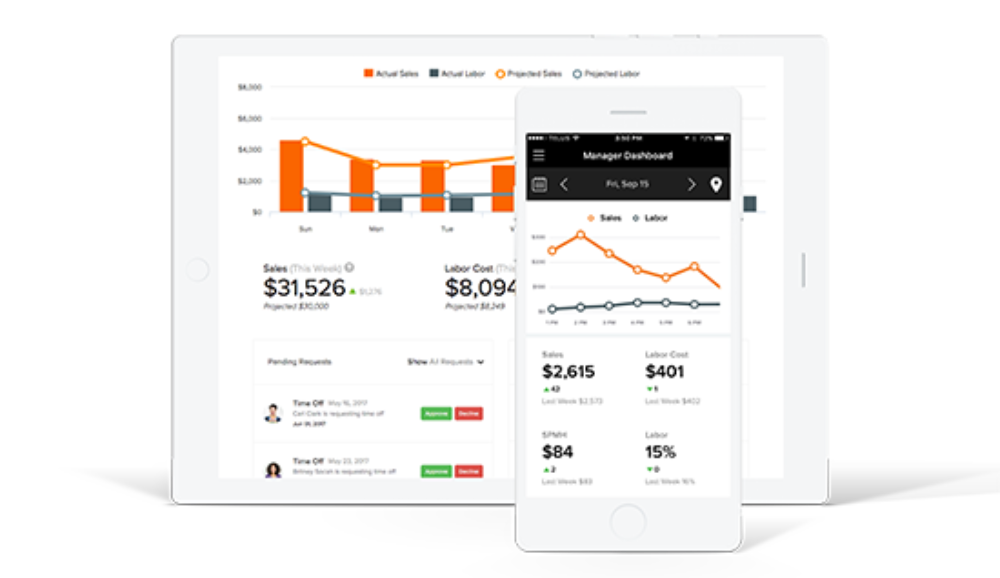 The main benefits of 7Shifts are its user-friendliness, its streamlining of scheduling and employment management processes, and its communication tools.
Bars, restaurants, and other similar venues are the target market for 7shifts, which is why the system has made it easy to create effective schedules. Managers will definitely appreciate the fact that 7Shifts cuts down the time spent on schedule creation by up to 80 percent.
Schedule creation and implementation across different location is made easy by the fact that 7Shifts is a cloud-based platform. Scheduling processes and employment management is streamlined, which results in labor costs being reduced significantly.
Shift schedules and any changes made to them can be immediately communicated to employees by managers through instant notifications. Leave requests and requests for time off can also be made through the system, and notifications are sent to them when a decision has been made.
Another communication tool both employees and managers will appreciate is the in-app chat. With it, one-on-one or group conversations between employees and management are made possible. All-call or one-way messages from management to staff can also be made via email, push notification, or chat.
Efficient operations are also made possible by 7Shifts budget and forecast analysis features. Projected expenses and budgets can be studied and analyzed with these tools, which can be of great help to managers.