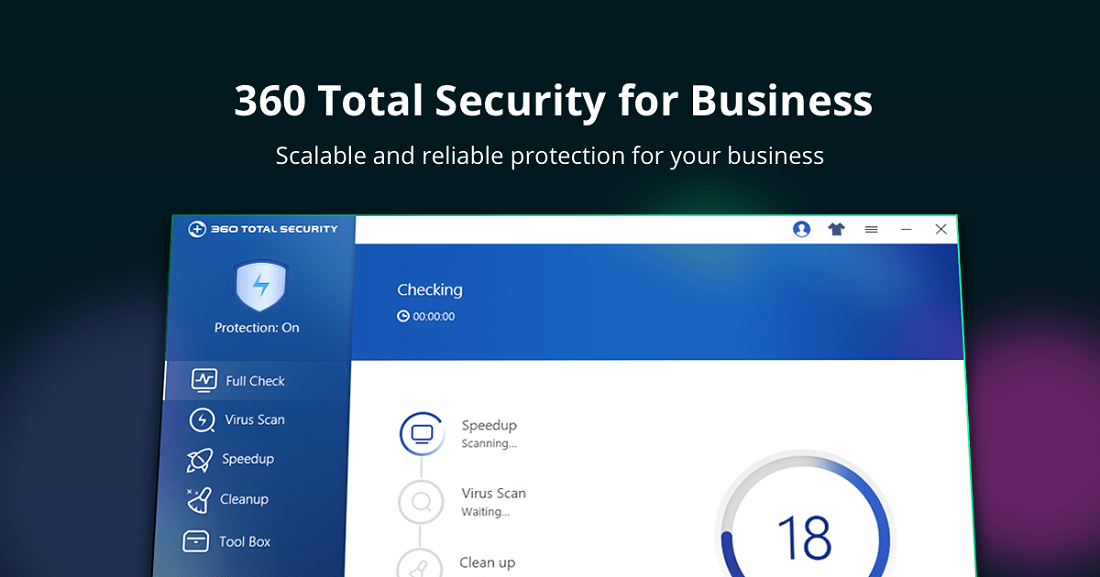 The main benefits of 360 Total Security are its integrated anti-virus engines, capabilities that help optimize your system, cloud-based technology, and anti-ransomware toolkit, and web protection. Here are more details:
Integrated 5 Anti-Virus Engines
This security software integrates 5 anti-virus engines; hence, it is able to provide robust protection to private and business use systems.
System Optimization
Although the security software acts as an anti-virus, it is also equipped with powerful tools which make the system run seamlessly. The software cleans up plug-ins as well as junk files to free up the system's disk space so users can utilize the space to save move important files and documents. It also allows users to disable start-up items, app services, system services, scheduled tasks and anything unnecessary so the device that they are using can run smoothly.
Cloud-based Technology and Anti-Ransomware Toolkit
The platform has a cloud-based technology, offering all-around protection to your documents. Aside from that, the software can detect any ransomware variants effectively in real-time. Moreover, 360 Total Security monitors your system to determine and protect it from any suspicious behavior that can result in hijacking and document tampering. It also automatically create backups of your data to ensure that you have a copy in case the document has been altered.
Web Protection
Not only does the software protect your document, but it also allows you to navigate the web without having to worry about viruses. In addition, it ensures that your webcam is protected from spies and hackers and your login information is not logged via keyboard strokes. Last but not least, 360 Total Security scans downloaded documents, provides protection against malicious websites, and keep online shoppers secured.