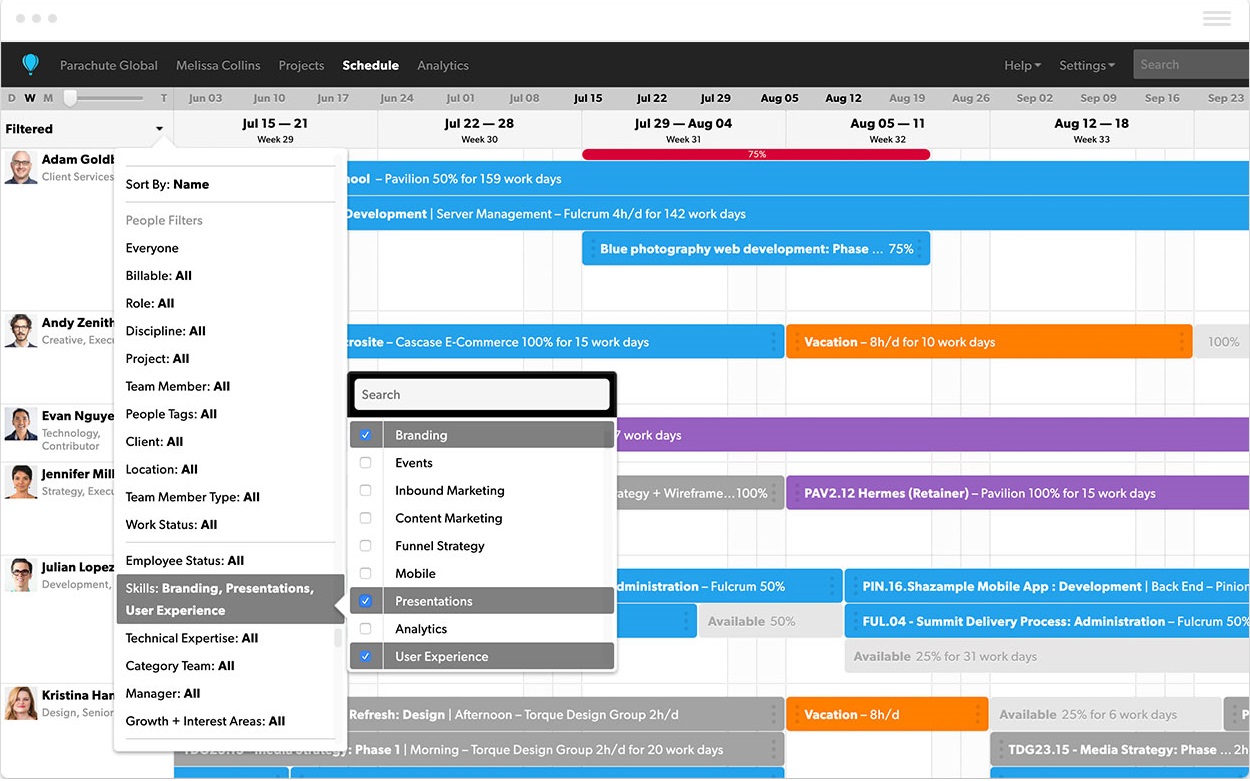 The main benefits of 10000ft are easy access to project-related information, simplified employee management, painless time tracking, and comprehensive reports. Here are more details on 10000ft benefits:
Easy Access to Project- Related Information 
With 10000ft, all project-related information such as project status, budget, dates, schedule, and activities are brought together in one platform. All data is neatly laid out on one single page. This way, viewing, tracking as well as adding essential information to become less arduous for the team.
Simplified Employee Management
With 10000ft, team members can have their own dashboard where they can read all information related to their job. So everyone is updated, engaged, and focused on their work at hand. Team leaders and managers, on the other hand, can easily see crucial information such as the employee's schedule, availability, and even budget, allowing them to be more effective and productive. What's more, the platform can forecast upcoming hiring needs so the team won't be left short-staffed. 
Painless Time Tracking
10000ft comes with predictive timesheets that make time tracking less arduous. You can track work, vacation, sick leave, and even adjust hours if needed. And the information on the timesheet will be reflected on your project dashboard in real-time so your team will know the exact amount of time allocated for every task. On top of that, the platform offers mobile time tracking feature, allowing team members to update their timesheets on the go. For more information on what features you should prioritize, you can also compare project management software reviews here.
Dynamic Reporting
The platform also comes with a plethora of reports including a utilization report which gives its business users deep insight into their project performance, helps them determine the probable problems early on so they can also take necessary actions to avoid the conflict. The reports are customizable, so you can be sure it would meet your team's requirements.